I'm happy to say that I have kept off the weight that I lost in the DietBet last month, and, I'm still aiming for my goal of losing another 4% this month, but it has been tough.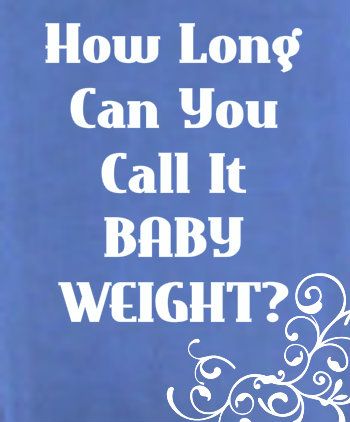 Here are three reasons why I'm finally losing this baby weight:
1) Health is everything, and I don't take it for granted. I am already healthy and I want to stay that way.
2) No matter how confident I feel, I won't be at my personal best until I get back to my pre-baby weight. I don't want to be skinny. I don't dream about having a body like a swim suit model. I don't care about what anyone else thinks. This is for me and I know I can do it.
3) My youngest is now 4 years old, so I don't think I can keep calling it "baby weight" for too much longer. However... technically, I gained this weight during my two pregnancies, so I'm still calling it baby weight. It is what it is.
I'm curious... when do you think a woman should stop calling it baby weight? 1 year after giving birth? 2 years? 15 years?
Read my full disclosure policy here. This post may contain an affiliate link or may be sponsored.