Sometimes I feel like blogging about my weight loss is just as exciting as watching paint dry. Not because I think it's boring, but because I feel like it's moves so slow.
Then I remind myself that this is my life. I'm not a celebrity on a weight loss commercial who is getting paid $75,000 for every pound lost. This is the real life of an average mom. Progress take time. I've lost about 16 pounds, but I finally decided it's time to sign up for Weight Watchers.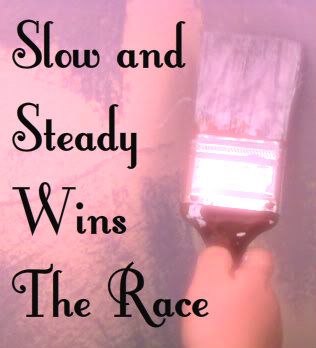 When I joined Weight Watchers years ago, I just remember old ladies sitting in the meeting, talking about blueberries, as I sat their with my infant feeling in the back row. It was not my cup of tea.
Now, years later, I have friends who have succeeded with the Weight Watchers Points Plus Plan, and a friend of mine asked me if I wanted to join with her. So, we signed up, got weighed in, and I was actually pleasantly surprised by the whole plan. I'm still not sure about the meetings, but I really like the way the whole point system works.
I absolutely love how you get extra points every week that you can use for a special occasion. I like that certain vegetables are zero points. It's great that no foods are off limits. It's all about making good choices and learning proper portion control. It gives simple guidelines that anyone can follow.
So, I'm down about 16 pounds total and I'm happy. At first, I was hesitant to write about weight loss on this blog. However, I've continued because I know there are lot of other moms reading this who are going through the same thing. It may take a while, but I'm absolutely determined to succeed at this.
Can you relate? Do you have any Weight Watchers tips or healthy recipes? Leave me a comment.