If your kids are like mine, they have a never-ending thirst for adventure. They want to explore, learn and travel. But, even with one or two kids, this can get pretty expensive. Did you know that Target has connected with museums and arts organizations across the U.S. so that you can get reduced or free admission to local arts & cultural events?
Just check here to see if they have something going on in a city near you. Here is a sample of some of the current discounted or free events in Philadelphia, PA and various cities in Florida: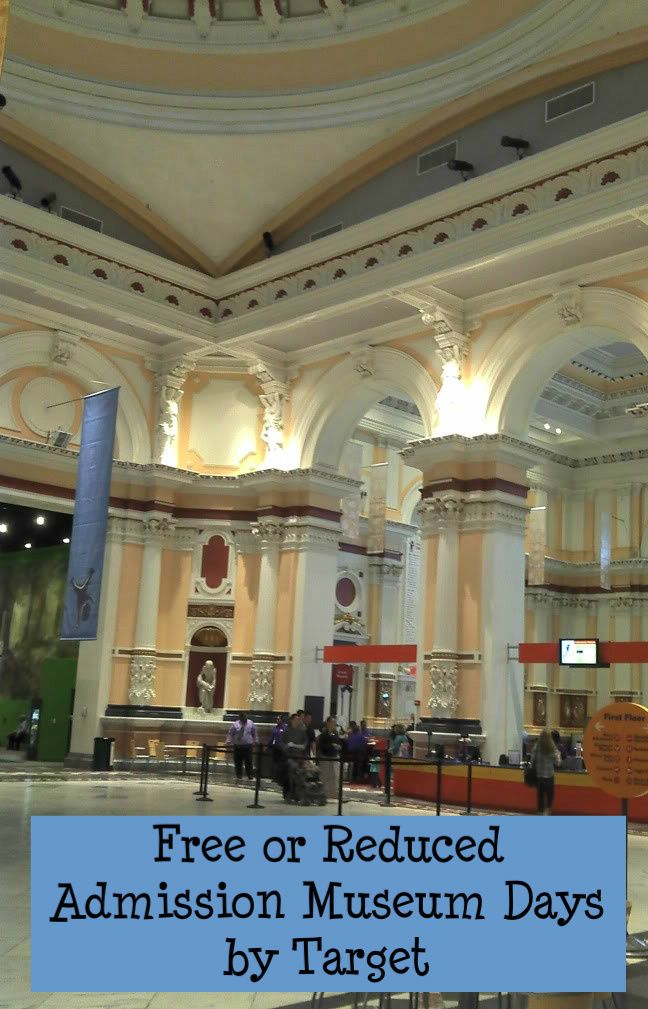 Please Touch Museum, Philadelphia
1st Wednesday of the month from 5 to 7 pm get Reduced, $2 admission

The Franklin Institute, Philadelphia
The 3rd Wednesday of each month get in for Free from 5 to 8 pm
Arden Theatre, Philadelphia
Various performance dates get 2 tickets for the price of 1
Glazer Children's Museum, Tampa, FL
Target $2 Tuesday is the 1st Tuesday of the month from 2 to 7 pm

Young at Art Children's Museum, Fort Lauderdale, FL
Get in for FREE the 1st Friday of the month from 5:30 pm to 8:30 pm

Miami Children's Museum, Miami, FL
Get in for FREE the 3rd Friday of the month from 3 to 9 pm
* Just like any special event, these promotions are subject to change at any time. Please check with the your local museum, theatre, etc, before you go to make sure they are still honoring these promotions.