I originally posted this January 2011, but seems pretty relevant now, so I'm reposting! Enjoy!

On Saturday, all of a sudden, it happened! We have been SO lucky staying healthy and now my little man has come down with a cold. He is usually so full of life and energy, but this has completely wiped him out. It makes you realize that the grass is not truly greener on the other side. Just when you think a mild mannered, quiet kid might be a nice change, you want your wild and crazy kid back.
Here are my thoughts about staying at home with a sick kid: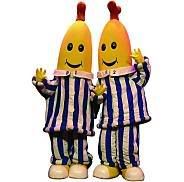 Stay in your jammies all day (this works for Moms too). Jammies are soft, comfy and warm. Anything with an elastic waistband or fleece will do. On days like these, I wish I also had a pair of those footy pajamas like the kids do. Regular tailored clothes are so over-rated anyway.
Let your little one watch as much TV as he wants. Now is the time to catch up on Curious George, Olivia and all those other cartoons he's been wanting to watch. Throw the rules out the window and just let him be a couch potato. It won't be long before he's trying to jump on the couch again.
Call a friend that you haven't talked with in a while. First of all, you'll need the adult conversation if you're cooped up in the house with the kids for one or more days. Plus, whenever I talk to a friend that I haven't spoken to in a long time, I'm always so much happier afterwards. No more excuses, pick up the phone and call her.
Cuddle, Cuddle, Cuddle. It seems like every single day someone tells me "they grow up too fast", and I'm starting to believe them. So, the more cuddles, the better. If you're little one wants to sit with you for 2 hours and just cuddle, do it and don't feel guilty about letting your chores get pushed to the side.
With that said... while your little one is napping or having quiet time, it is the perfect opportunity to catch up on housework. There are two reasons for this: 1) I know that sounds boring, but you're stuck at home so you might as well be productive. You're usually working, taking the kids from one activity to another, and running errands all around town. Now that you're having a forced hibernation, you can do all those little things at home that you never usually have time for. Download your digital photos. Organize your calendar. Warm your house (and your belly) with some baking.
And, 2) It's only a matter of time until everyone in house gets sick too. Once you're out of commission, you might not be able to do much around the house. I was able to get through the first two days fine, but I woke up this morning feeling terrible. Now, while I'm battling this cold too, I can take it easy because I'm pretty caught up on housework.
My final tip is to make sure you have some of those Popsicles that have the jokes on the wooden sticks. Popsicles will help your little one stay hydrated, and the jokes always make you laugh. Here are a few jokes we liked from our popsicle sticks:
Q: Why did the curtain ignore the window?
A: Because he was a pane.
Q: What's a cat's favorite vegetable?
A: As-purr-agus
Q: Why Can't an Elephant forget?
A: He has a trunk full of memories
Laughing out loud yet? If you're not, try these jokes on your kids. My kids are such suckers for cheesy jokes, they usually laugh before we even get to the punch line. It's great!
Do you have any suggestions for surviving cabin fever when you're sick?