Statistics show that the average North American family of four uses 40 egg cartons per year.* We eat a lot of eggs in my house and my kids would probably eat eggs for breakfast every morning if I let them. My six year old has even cooked eggs for himself, with my close supervision, and he loves it! Lucky for us, there are a lot of different ways to recycle and reuse your egg cartons.
My son recently came home with a colorful bouquet of egg carton flowers. This is a really simple craft that could be done with toddlers, preschoolers or older kids. For this craft, you'll need: paper egg cartons, popsicle sticks, paint, glue, and glitter. I placed my son's bouquet in a little terra cotta pot, but it looks really cute without it too.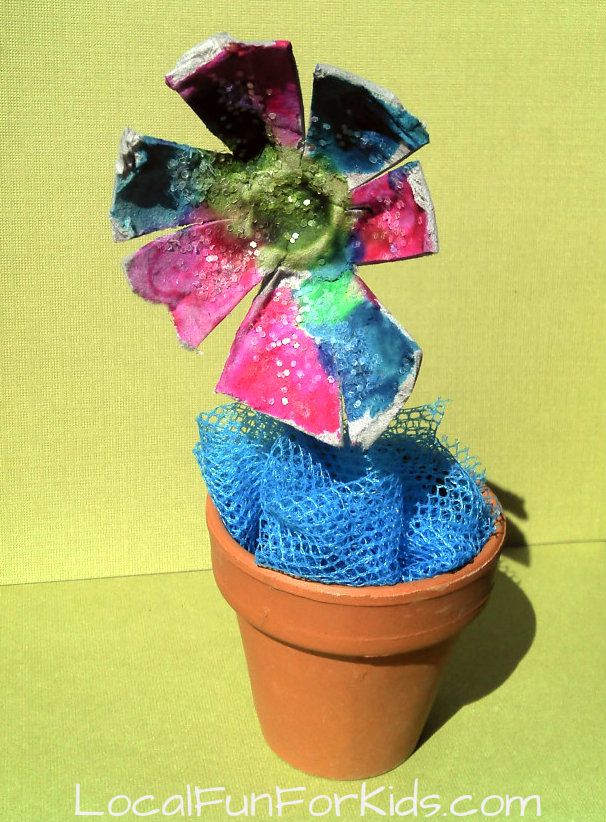 This one is my favorite!
This is a great way to use up all of those old egg cartons and popsicle sticks that will be accumulating over the summer. Do you have any other good ideas for reusing egg cartons?