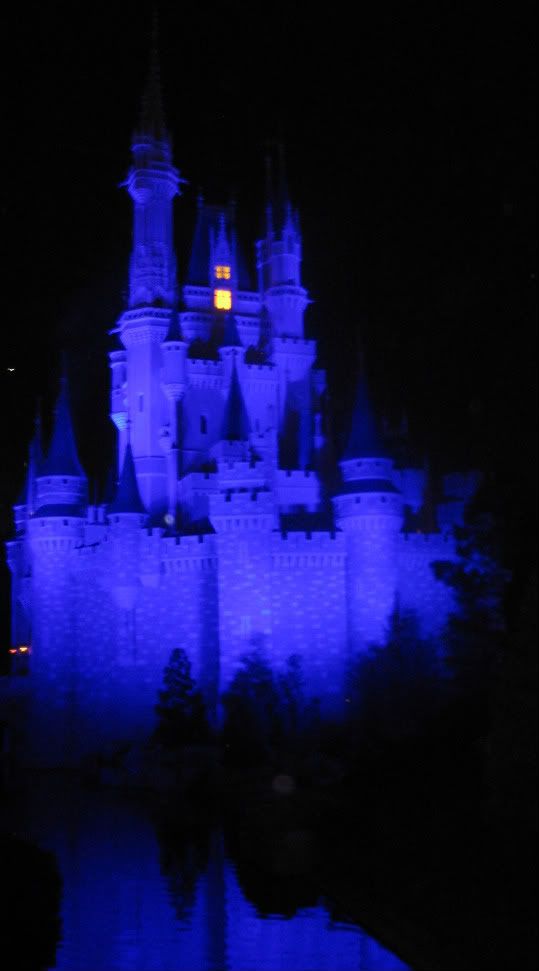 I've been to Walt Disney World Resort in Florida more times than I can count. I think it was my parents' top pick for family vacations when I was growing up, and it's exciting to take my little boys back and see it through their eyes. But, even though I've been to Disney World so many times, their parks, hotels and restaurants are always evolving as they're being upgraded and transformed. So every time we go, there is always something new to do or see.

My husband and I have visited Walt Disney World in Florida with our kids before, but we want to go back this Spring. It's been a while, so I'll definitely be getting some tips from my friends who have recently travelled there with their kids. And, I just stumbled upon some blogs from people who live, eat and breathe Disney. I want to share some of their posts with you, because they have so many useful tips for parents who are travelling to Disney World.
Is Walt Disney World a Good Place to Take My Toddler or Preschooler?

Let's begin with an article called "Top Ten Reasons to take Toddlers to Disney World" by Lisa Battista on www.disneytop10.com. You don't need to convince me that Disney World is a great place for the toddler and preschool crowd, but just in case anyone needs some reassurance, this article should do it!
Should I Take My Stroller, Should we Rent a Stroller or Should we just Let the Kids Walk?

For my family, the sit-n-stand stroller is our favorite mode of kid transport when at a theme park. It's a lot less bulky than the double stroller, and now that my kids are getting older (almost 3 and just turned 5), it's perfect for when they need a rest, but not a full nap.
The Disney Diva, tells you EVERYTHING you NEED TO KNOW about getting around Disney World with your little one in her article titled "Ride or Walk? Strollers at Walt Disney World". She covers it ALL including how much it costs to rent a stroller, where to rent one, what size child these strollers accommodate, and gives you her personal recommendations as well.

Can I Surprise my Kids with a Trip to Disney World?

As I mentioned before, my family and I are probably going to be heading to Disney World in the Spring, and honestly, it never occurred to surprise my kids with the trip. For me, part of the vacation fun includes the time leading up to the trip where we can all get excited about it. And, this article by Kathleen Reilly called "How to Pull Off a Walt Disney World Surprise Trip" on www.wdwinfo.com has a so many great ideas if you want to pull off a surprise Disney trip. She lists many great approaches, which include "The Gift", "The Hunt", "The Mystery", "The Shocker" and "The Switcharoo." Every approach is fun for the kids and can stir up lots of Disney excitement in your household.

Is Character Dining a "Must Do" at Walt Disney World?
Character Dining can be a fun thing to do with the kids at Disney World. Last time we were there, we enjoyed a fun and delicious meal with some Disney Characters at the Crystal Palace. But, I actually think my kids preferred the German buffet at Epcot even better! First of all, my little guy was afraid of the costumed characters and the German buffet does not have costumed characters. However, it does have live music from the German Band which my little guys LOVED. They danced and danced on the large wooden dance floor and truly had a blast!
Growingupdisney.com has a blog post called "Team Favorites: Character Meals" which they share their insight and opinions about Disney character meals. And even though this other post from the Disney Diva was written in 2008 (prices on meals might have increased), I think it's another great source of info for parents looking for mom's advice on character Dining at Disney. Her post is called "Magic Kingdom: Character Meals for Lunch and Dinner"
These articles on www.growingupdisney.com, "The Best and Worst Restaurants for Kids (Part 1)" and" The Best and Worst Restaurants for Kids (Part2)" are full of information about Disney eateries. I also like the fact that these posts are written by several different mothers' perspectives so you get a few different points of view.
Have a picky eater? This post, from www.growingupdisney.com may help: "Feeding a Truly Picky Eater at Walt Disney World"

You also might want to check out these other helpful posts:
Free Dining. How. Why from the Meltdown Free Disney blog
This page from the Disney website explains the Fast Pass & what attractions it can be used on. If you've never heard of the Fast Pass, it's an easy way to cut your wait time for some of your favorite Disney attractions. And, if you're going to Disney with your little ones, you will definitely want to check it out.
Will you be Pregnant on your trip to Disney? Growing up Disney has two blog posts on how to enjoy Disney while you're expecting. Their articles "Minnie Moms: Pregnant at WDW, Part 1" and "Minnie Moms: Pregnant at WDW, Part 2" have many great tips to help other Expectant Moms who want to enjoy every second of their Disney Vacation.
Everyone knows that a visit to a theme park usually includes standing in some long lines. This article on Deliberatelydisney.com called "It's a Line Emergency" gives you 8 ideas for ways to entertain yourself and your kids while waiting in some of these lines.
If you're travelling to Disney and have a child with Asthma you won't want to miss this blog post on http://meltdownfreedisney.com called "R.A.D. Doesn't Always mean "Radical". Managing Asthma & Allergies at Disney." This article gives you the scoop on First Aid Stations, special meal requests and how to handle an Asthmatic child who is "wilting" in Florida's summer time heat and humidy.
I can't wait to go to Walt Disney World in a couple of months! I'd love to hear your tips and tricks for getting the most out of a Disney trip when traveling with toddlers and preschoolers. If you have a great tip or have a favorite Disney blog, leave a comment below.