Maybe you're a scrapbook addict, or maybe you're a mom like me, who has never scrap-booked a day in your life. No matter who you are, there are so many reasons to love My Memories Suite digital scrapbooking software. This software is so much fun to use and I could see so many of my friends seriously becoming addicted to My Memories Suite.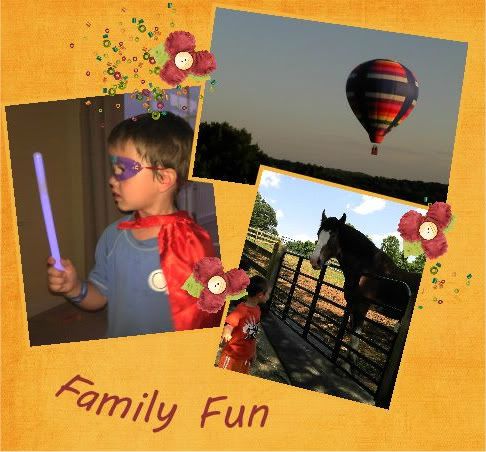 Even if you're not super tech-savvy, this software enables you to effortlessly build entire digital scrapbook albums and so much more. For years to come, I can see myself using My Memories Suite to make greeting cards, flyers, party invitations, and personal website designs. This will especially come in handy for:
Women who want to scrapbook but don't have the time. You can make scrapbooks and print them at home or turn them into professionally printed books!
Crafters who want access to thousands of new design elements
Anyone who wants to make their own party invitations or greeting cards
Bloggers who would love to freshen up their personal web sites but can't afford a designer
Photographers or anyone with a Home-based business
The best part is, you can make it as simple or as complex as you choose. You could just open up the software, use the pre-designed templates, drag-and-drop your pictures and be done in 10 minutes. Or, you could play with the fonts, papers, embellishments, borders and everything else that is available. It's up to you!