Hurricane Irene swept through our area about 2 weeks ago, and she was not a welcomed visitor. But, she made an impact on my family that we're really happy about.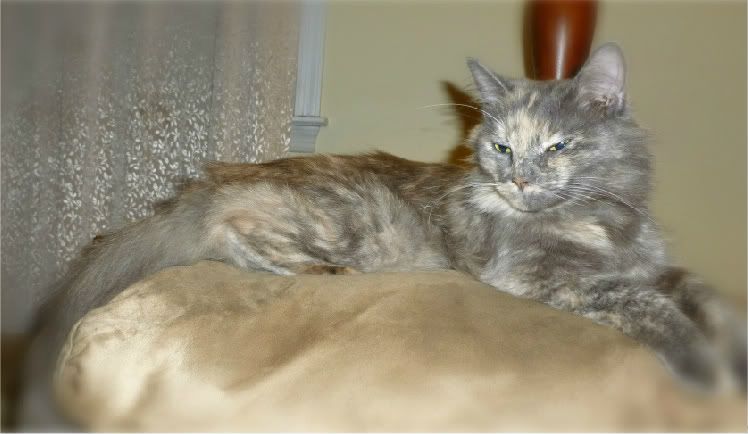 Right before the Hurricane, a friend of mine posted on facebook that said the local "SPCA is looking for temporary homes for the dogs & cats! If you can take in one over the weekend please contact them immediately." Hmmm... It was tempting....

Our kids had been begging for a pet, and my husband and I thought it would be a great opportunity to foster a cat during the hurricane. So, before the hurricane hit our area, we ran over to the local SPCA and took home Mia.
Two weeks later, she is officially ours. We went back to the SPCA on Friday night and signed the adoption papers. She is friendly, great with the kids, and so easy to take care of. The boys know that they have to be quiet and gentle with her. It's amazing how her calm nature brings a sense of peace to our house.
She loves perching herself up on the arm of the couch. Doesn't she look happy to have a fur-ever home?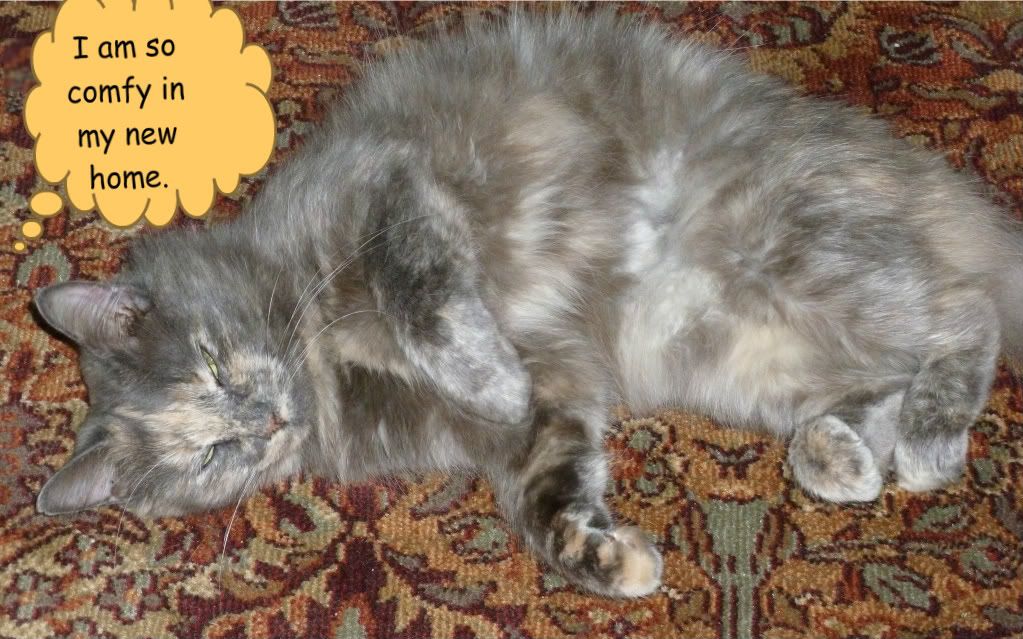 Within a little over 24 hours before Hurricane Irene came to our area, the SPCA had 91 animals in foster care, many of which were adopted after the hurricane.
Thanks, Irene.